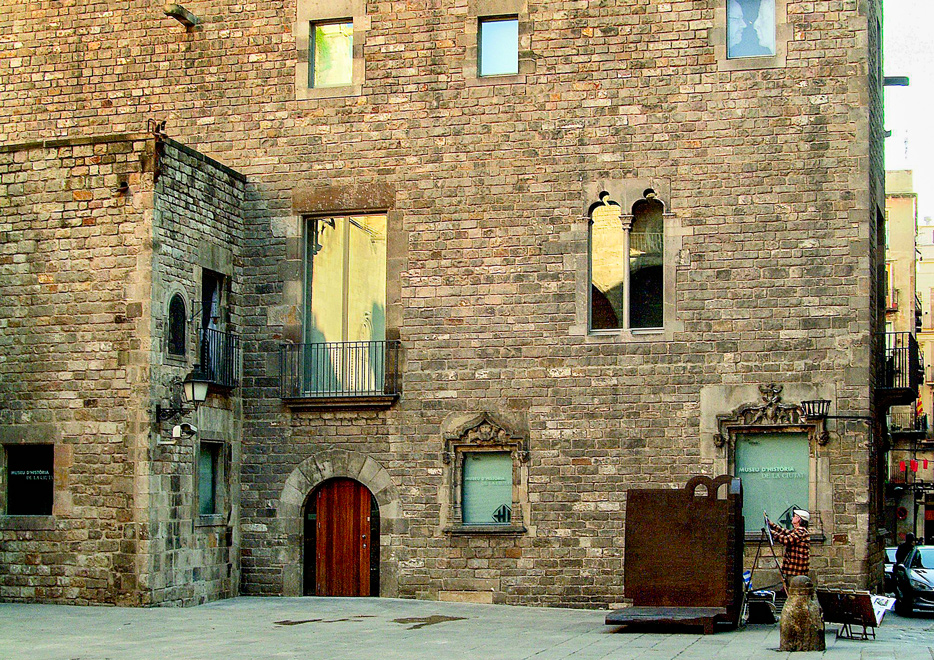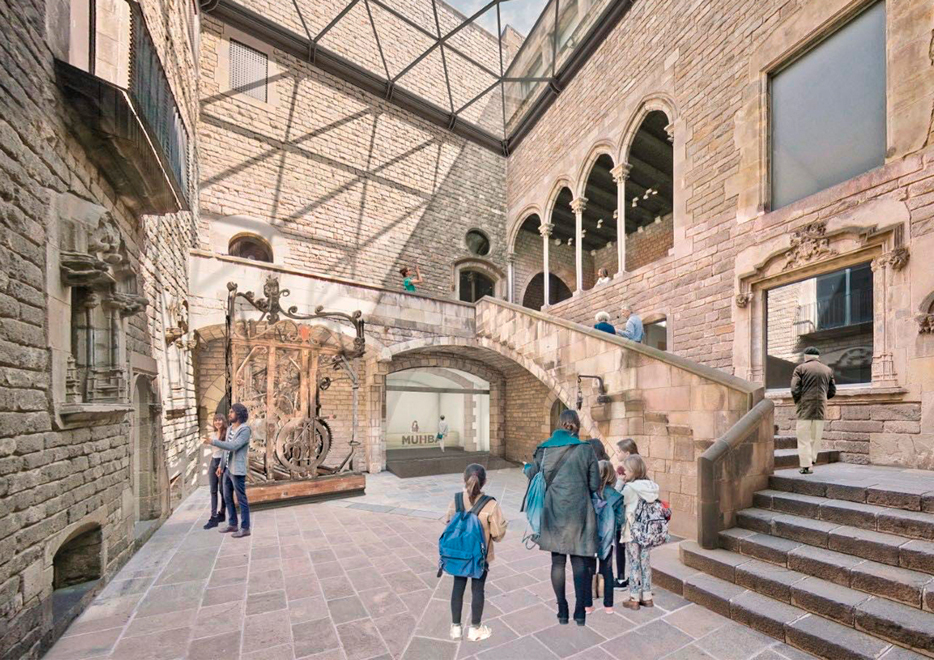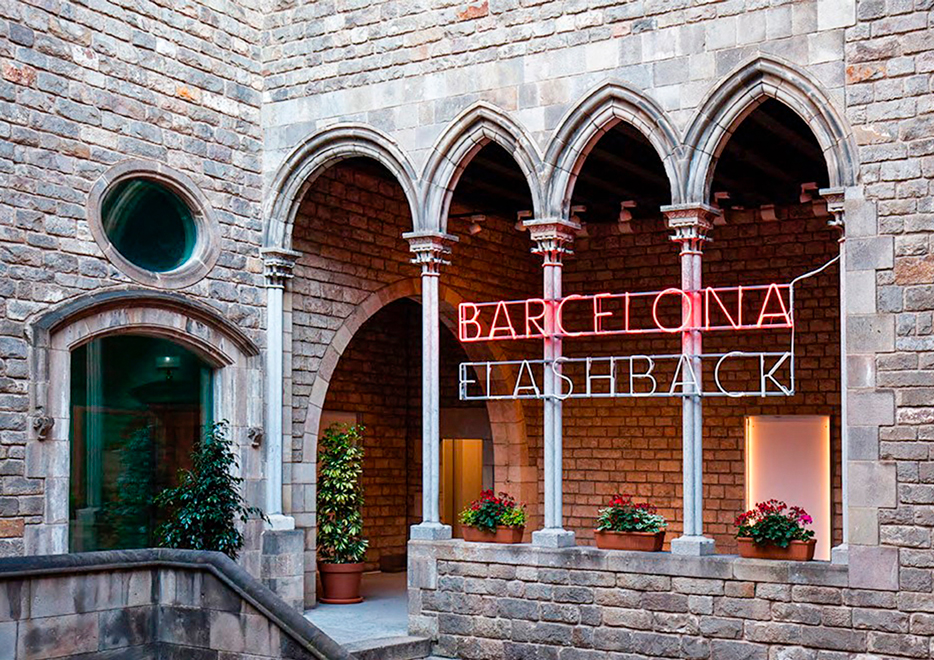 Casa de la Història de Barcelona
La Casa Padellàs és un palau d'inici del segle XVI traslladat aviat farà cent anys des del carrer dels Mercaders com a part dels plans per a formar un «barri gòtic». Reconvertida en Casa de la Història, és un espai museístic experimental, un projecte amb molts formats que aborda Barcelona des de la història urbana i el patrimoni en un entorn de recerca i d'activitats participatives.
L'estructuració de Muhba Padellàs com a Casa de la Història de Barcelona es distribueix de baix a dalt en funció del grau d'intensitat en la seva utilització:
- A planta baixa, l'Àgora BCN com a punt de confluència ciutadana, un espai públic obert d'informació sobre la ciutat per propiciar noves maneres de conèixer-la, i el Museu escola, que difumina la barrera entre educació i cultura.
- A les plantes primera i segona, Barcelona flashback. Síntesi històrica. Exposició general de síntesi que convida a llegir els paisatges humans i urbans per barris diversos i que passa després a interrogar Barcelona i les seves opcions al llarg dels segles. La primera planta també conté les Monografies urbanes, un espai flexible destinat a acollir les exposicions temporals.
- A la planta superior, el Centre de Recerca, Documentació i Debat, un espai de construcció de nou coneixement amb àmplia programació pública, amb biblioteca-arxiu, cursos, seminaris i diàlegs oberts i dos grans miradors urbans. Amb la idea d'esdevenir un portal de visita a la ciutat, l'Àgora BCN és un espai concebut, amb el Pati del Rellotge, com una prolongació del carrer i per tant de circulació lliure, on els visitants hi trobaran informacions i recursos sobre la història i el patrimoni de Barcelona que els ajudaran a recórrer la ciutat de manera documentada i amb una mirada diferent, així com unes primeres pinzellades sobre el contingut i la raó de ser del MUHBA.
Quilòmetre zero per a visitar Barcelona
És el quilòmetre zero per a visitar Barcelona d'una altra manera, amb recursos variats d'accés lliure, com el planetari de ciutats Europa inter urbes, la Carta Històrica de Barcelona, o un vídeo panoràmic sobre la formació històrica d'una gran ciutat.
El conjunt de propostes de l'Àgora BCN permeten fer-se una idea de Barcelona a través de diferents formats disposats com un gabinet per a l'exploració urbana; un meeting point per incentivar maneres alternatives i personals de visitar la ciutat a través dels espais del museu, que comptarà amb l'assistència de personal qualificat per a guiar o explicar als visitants aquestes noves propostes.
La nova cobertura transparent del pati ha permès instal·lar-hi el gran rellotge municipal de 1576, l'anomenat rellotge dels flamencs, que va marcar l'hora de la ciutat fins a 1864, any en què va ser substituït per l'actual. Acompanyant-lo, es mostra un conjunt de rellotges de diverses èpoques i espais de la ciutat, metàfora dels temps de Barcelona, de la memòria i la història de la ciutat.
Els visitants podran entrar, també de forma gratuïta, a l'auditori Antoni de Capmany per veure el documental panoràmic Barcelona, la formació d'una capital, que resumeix en uns minuts 2000 anys de trajectòria històrica i urbana de la ciutat. Hi haurà passis de 10 a 19 hores, als 00, 20 i 40 minuts de cada hora.
Aquesta primera aproximació es pot completar a l'espai de consulta adjacent, on hi haurà la possibilitat d'obtenir informació personalitzada a càrrec de personal qualificat per a conèixer noves formes de visitar Barcelona. També es podrà consultar materials com plànols, guies urbanes, llibres i eines com la Carta Històrica de Barcelona o l'interactiu Europa inter urbes, tot de lliure disposició.
Les exposicions
Barcelona Flashback. Síntesi Històrica
Barcelona Flashback. Síntesi històrica és l'exposició nuclear de la xarxa d'espais que conformen el MUHBA situada a la Casa Padellàs, amb una proposta flexible, oberta i interrogativa sobre els relats urbans de Barcelona.
Enllaç a l'exposició
Monografies Urbanes. Exposicions temporals
Com a exposició temporal inaugural de MUHBA Padellàs – Casa de la Història de Barcelona, i coincidint amb l'any Domènech i Montaner, es presenta Domènech i Montaner, urbanista, una exposició organitzada entre la Fundació Privada Lluís Domènech i Montaner i el MUHBA- Museu d'Història de Barcelona.
Enllaç a l'exposició
List of points shown on the map
Horari de visita
Monday closed
From Tuesday to Saturday, 10 am to 19 pm
Sunday from 10 am to 8 pm
Annual closing days: January 1, May 1, June 24 and December 25.