16. A house near the forum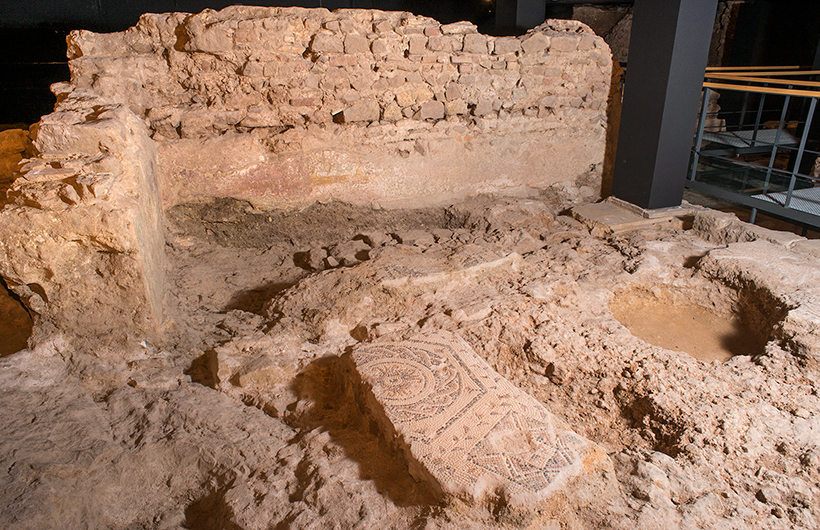 The archaeological work uncovered a domus or stately residence dating from the 4th century. The house is arranged around a peristyle or central courtyard, which is landscaped and surrounded by porticoes, and a corridor that leads to seven large rooms or cubicula. The decoration of the marble painted walls and the mosaic floors together with its location next to the seat of power suggest it belonged to a wealthy family.
Possibly related to the domus, there are three tabernae or commercial establishments with a shop and back room opening onto a decumanus minor, now Carrer de Sant Honorat, close to the Forum.
List of points shown on the map