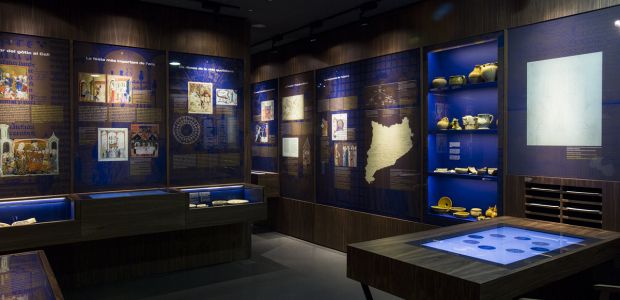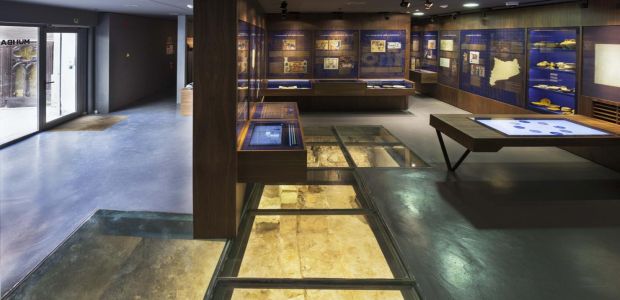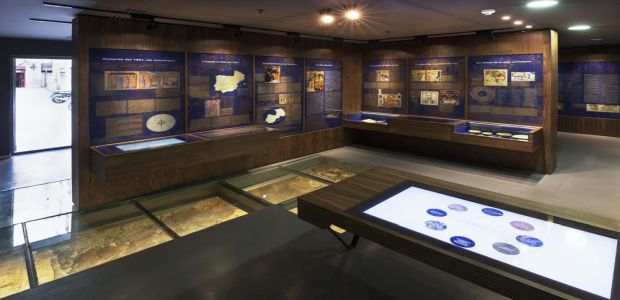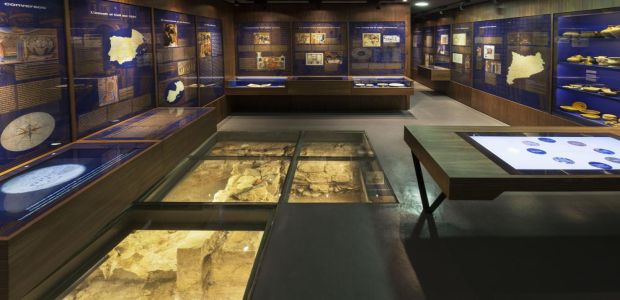 The Museum's heritage space in the Jewish district, which opened in March 2015, is the best starting point to discover how Barcelona's Jewish community lived in medieval times.
The Call preserves its name from the time when it was the home of the Jews of Barcelona, a people present in the city from ancient times and with a very active role in the urban community of the Middle Ages. The street plan of the medieval Jewish quarter is preserved, together with abundant documents in the city's archives. The Museu d'Història de Barcelona's centre in the Call, located in the former house of the veil weaver Joseph Bonhiac, covers the important role played the Jews in the city's history and the splendour of their cultural legacy which has survived through time and has a universal value.
Barcelona's Jewish quarter 
Salomó ben Adret. Barcelona 1235-1310 exhibition Program 
Barcelona's Jewish district (El Call) Route
List of points shown on the map
Horari de visita
Wednesdays: 11.00 to 14.00 
Saturdays and sundays: 11.00 to 15.00 and 16.00 to 19.00
Closed: 1 January, 1 May, 24 June and 25 December.
For guided groups for the general public see prices here
Preu
Standard ticket: 2 €
Concessions: 1,50 € for under 29, over 65, and holders of Barcelona library cards, targeta rosa reduïda, large family cards and single-parent family cards.
Entrance without charge: children under 16, holders of targeta rosa gratuïta and Barcelona Card, members of ICOM and Catalan Museologist Association, tourist guides, accredited journalists, assistants for disabled people and secondary school teachers, 'Gaudir +' promotion. Entrance free to all on the first Sunday of the month; all other Sundays free after 15:00.
For guided groups for the general public see prices here
Accessos
Metro: Liceu (L3) and Jaume I (L4)
Bus: 120, V17 and 45
Barcelona Tourist Bus: south route (red)