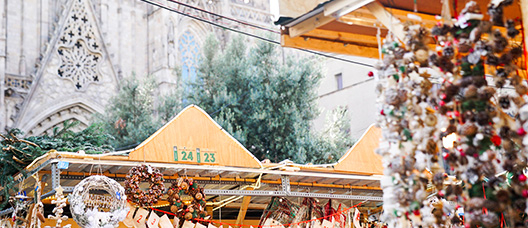 Till next Christmas!
This website will be updated again in November 2020. In the meantime you can still consult the main content and activities of Christmas 2019.
Re-experience the arrival of the Three Kings in Barcelona, accompanied as always by the traditional entourage of magical creatures.
Whether or not you were there, re-experience the fire, water and light show given at the Magic Fountain to usher in 2020.
Now that the festivities are around the corner, check out the whole host of culinary offerings you will find on this space, from the most traditional dishes to the most innovative options.
Discover and enjoy our best-known traditions: the cagatió, Christmas day, Boxing Day lunch, nativity scenes, the origin of the caganer, performances of the Pastorets and practical jokes made on the Feast of the Holy Innocents.
Barcelona will be packed with magic this Christmas. Go with the flow and enjoy the Christmas tradition and values with some very special characters. Welcome, magic!