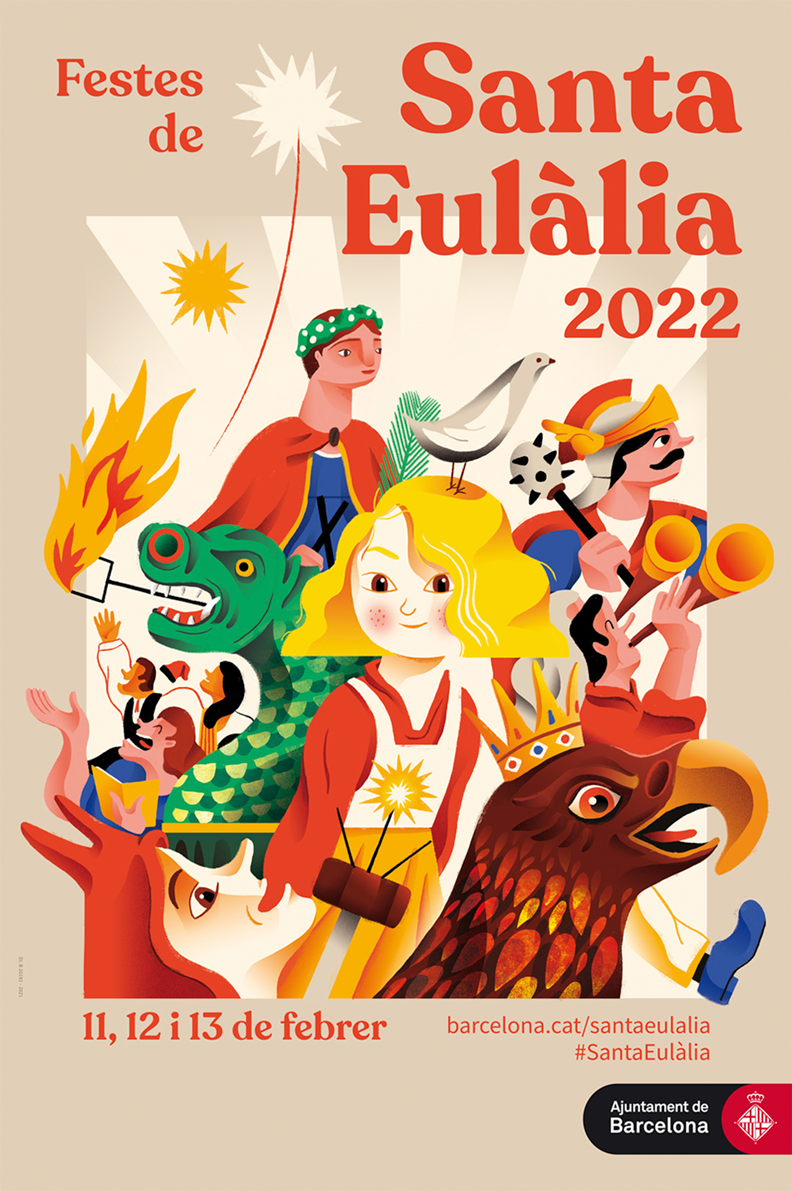 11, 12 and 13 February 2022
St Eulalia is Barcelona's annual winter festival and a huge celebration of popular culture rooted in tradition. Leading the way are the youngest members of the festival groups and associations which, year after year, display their vitality and creative talent. Accompanying the little giantess Laia are the other giants [gegants] and giantesses [gegantes], dragons [dracs], devils [diables], the City Eagle [Àgila de la Ciutat] and plenty more of our other festive figures.
For the first time this year the festival will include choir singing, with the young chorists of Raval and seasoned members of Clavé Choirs. As for dancing, the open-air ring-dance [sardana] gatherings and displays by local folk-dance groups [esbarts] will be joined by stick dancers [bastoners].