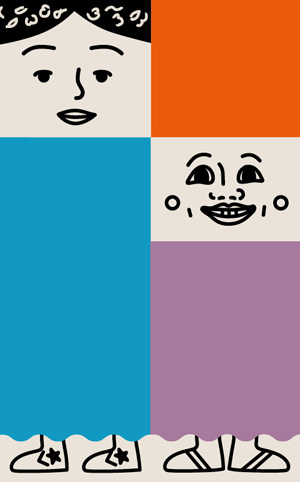 Santa Eulàlia Festivities
St Eulàlia is Barcelona's annual winter festival and a huge celebration of popular culture rooted in tradition. Leading the way are the youngest members of the festival groups and associations which, year after year, display their vitality and creative talent. Accompanying the small giant Laia are the other giants and giantesses, dragons, devils, the City Eagle and lots of our other festive figures. A selection of the most fantastical beast will also be exhibited in Palau de la Virreina, in a scene inspired by the world of comics.
The Santa Eulàlia Human Tower Performance will mark the opening of the new season in which this year a new human tower group, the Esquerdats from Esquerra de l'Eixample, will be taking part´. As regards traditional dances, such as the sardana ring dances and various folk dances, for the second year running the Santa Eulàlia Stick Dancing Festival is on the programme, with the Danses Guerreres (Warrior Dances) de la Todoella and the Arboç Stick Dancers with their legendary strength and vitality among this year's guest participants.