Democratisation of care work
Barcelona is a pioneering city in implementing feminist policies in one of the areas that creates the most discrimination and inequality: care work.
Tasked with a clear transformational purpose, Caring City aims to be a tool to help bring recognition to the social value of care work, and to ensure the right to care and be cared for in decent, quality conditions.
What do we want to do?
We are launching a programme with 68 initiatives to highlight the importance of care work, to socialise the responsibility of care work, to ensure decent working conditions for workers, entities and individuals providing care work, to improve the quality of the services and to empower the people receiving or providing care.
Barcelona Cuida space
Barcelona Cuida is a pioneering centre promoting all the existing care-related resources in the city and putting them within people's reach.
The centre offers information, advice and guidance for the city's carers and cared-for.
It also acts as a meeting and networking point for individuals, professionals and organisations.
Search tool for care-related services and resources
Use the search feature to find care-related information and services offered in Barcelona.
Narrow your search by the following criteria:
Agenda
When:

Del 18/05/2022 al 13/07/2022

Where:

Passeig de la Zona Franca 116 (Sants-Montjuïc)
93 000 04 60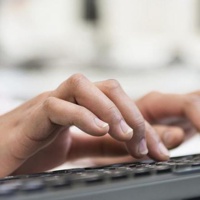 When:

12/07/2022

Where:

Taller virtual
932 002 099
Mesures covid-19: Amb aforaments limitats en funció dels espais i amb cita prèvia. El monitor/a convoca setmanalment als usuaris a l'activitat.
When:

Permanent event

Where:

Plaça Aqüeducte
C Moixeró (Nou Barris)