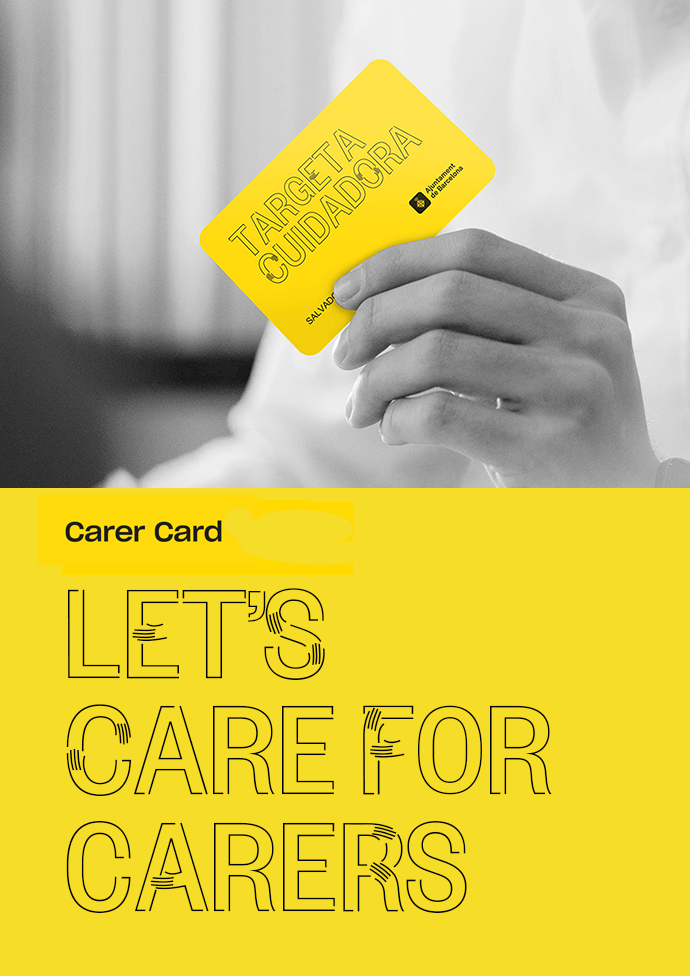 The Carer's Card is free and provides access to personalised resources for carers. It seeks to recognise the work they do, provide support and help in their care work, all to improve their well-being. Download all the information in pdf
hi pot accedir?
The card is available to people who care for others in the city of Barcelona who are ill, dependent, have disabilities or are elderly.
Carers close to the person receiving care, domestic and care workers and professional carers.
to get one
You can apply:
Barcelona Care Centre
Viladomat, 127
Tel. 93 413 21 21
Opening hours
Mondays to Fridays, from 8.15 am to 8 pm
Saturdays, de 10 am a 2 pm