<!_- regió especial per pàgina vila veïna -->
Vila veïna
Posant la vida al centre
What is VilaVeïna?
VilaVeïna is a free service from Barcelona City Council that provides information about social care services and resources available near you for the care of children, older people, people with disabilities, etc.
You'll find us close at hand at different points around the city, ready to offer help and advice on the available resources that will be best suited to your needs.
At VilaVeïna centres you'll also find teams of professionals who can help you to connect with others.

Because caring as part of a community is always better than caring alone.
Actualitat
18/12/2021 - 10:08 h
Social Services. The four area units now operative provide service for 90,000 people.
Agenda
When:

Del 18/05/2022 al 13/07/2022

Where:

Passeig de la Zona Franca 116 (Sants-Montjuïc)
93 000 04 60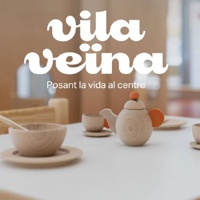 When:

Del 01/04/2022 al 31/07/2022

Where:

C Perú 251*267 (Sant Martí)
933079714
What will you find there?
Personalised support, and information about available resources and the social care services nearest to you.
A meeting point for families and carers. A social space for play and relaxation, and for establishing links with others.
Workshops, talks and other activities aimed at improving health, emotional well-being, helping people to feel better about themselves,
and a place to meet up with others.
Support groups, for people who are in the same position as you, and who need to share experiences and get through difficult times.
Space to take a break and offer respite care services enabling carers to take a break and have some time for themselves, in the knowledge that those they are caring for are being well looked after.
Legal advice on carer recruitment, and employment rights and duties.
Support for projects focused on collective caring.
Who is it aimed at?
Everyone, but carers in particular.
Children
Senior citizens
People with functional diversity
It is also aimed at:
Professional carers working in care homes or as home carers.
Those who want to plan their own care.
People who want to care for themselves.
Where can I find a VilaVeïna centre, and how can I access the service?
There are currently 4 VilaVeïna centres:
VilaVeïna centres will be created in all districts of the city from 2022 onwards.
To access this service you can:
Go to the VilaVeïna centre nearest to your home
Contact the centre by phone
Send an email