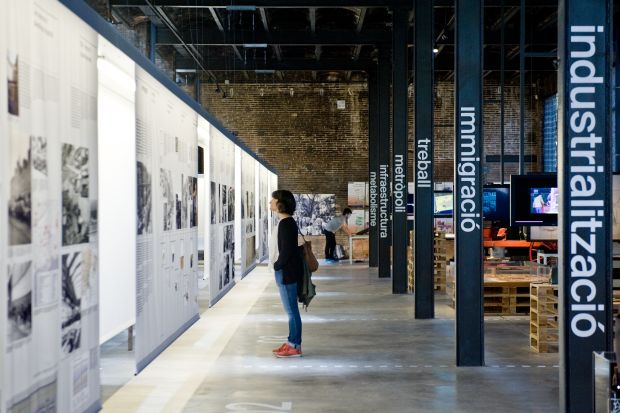 City, History and Future
MUHBA Oliva Artés is an ancient factory that has been built in 1920. During the Spanish Civil War, the company was collectivised by the unions, and later incorporated into the Government of Catalonia's network of war factories. It manufactured anti-aircraft artillery and machine gun capsules.
This site has been conceived as a laboratory and participatory museum on the history and heritage of the city. 
List of points shown on the map
Horari de visita
October to March
Tuesday and Wednesday: 10.00 to 14.00
Saturday and Sunday: 11.00 to 15.00 and 16.00 to 18.00
April and May 
Tuesday and Wednesday: 10.00 to 14.00
Saturday and Sunday: 11.00 to 15.00 and 16.00 to 20.00
June, July, August and September
Wednesdays: 16.00 to 20.00
Saturday and Sunday: 11.00 to 15.00 and 16.00 to 20.00
Closed on: January 1rst, May 1rst, June 24th and December 25th
Accessos
Metro: Poblenou and de Selva de Mar (L4)
Bus: H14, V27 i B25.
Tram: Fluvià (T4)