Albert Folch with Margarita Corachán and Eudal Serra. Expedition to Guatemala in 1965
Albert Folch Rusiñol
Barcelona, 1922 – Barcelona, 1988
Was a chemist and businessman. He took a liking to ethnology while he was doing his military service in the Canary Islands, as he often travelled to Africa in order to carry out cooperation work in a drinking-water plant in the Sahara. He inherited his taste and passion for collecting from his father, Joaquim Folch i Girona, an eminent mineralogy collector.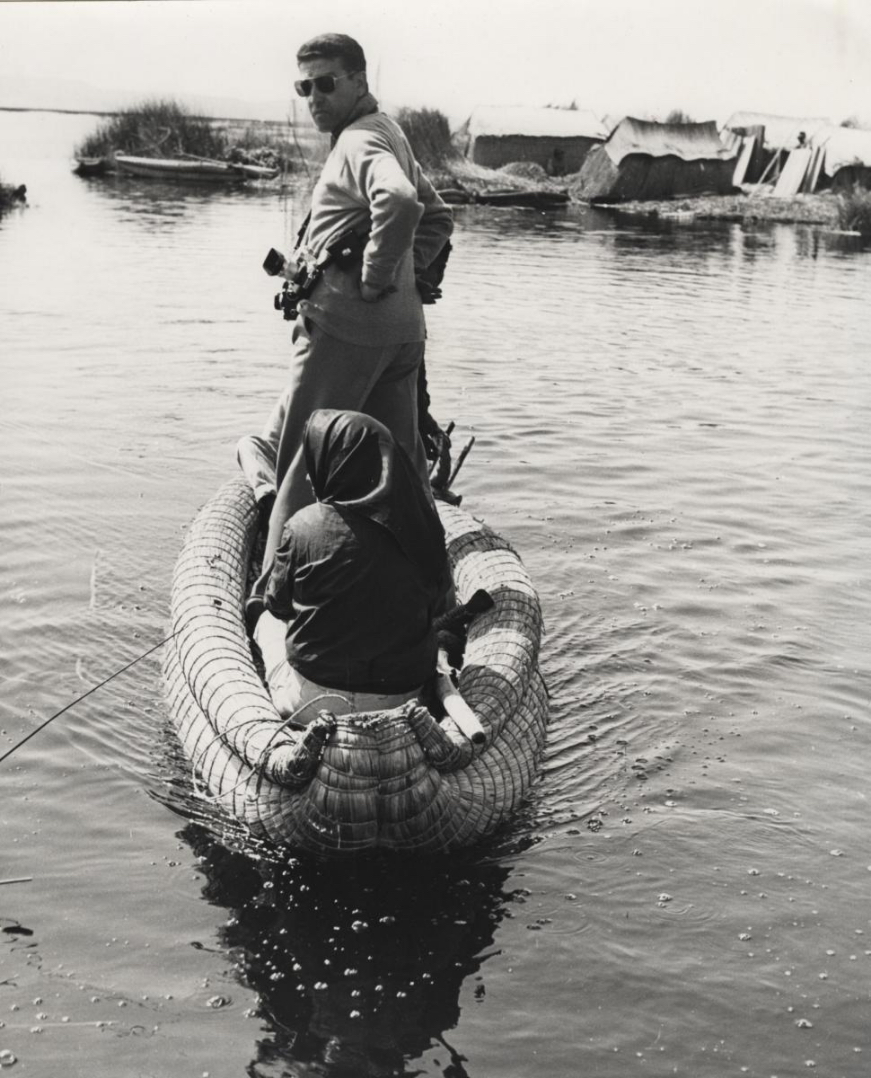 Together with his wife, Margarita Corachán, the daughter of renowned surgeon Manuel Corachán i García, he made several trips to Latin America to explore Venezuela, her home country, as well as being attracted by the chance of a trip across the Andes. He met August Panyella and Eudald Serra, with whom he formed a close friendship, and began a collaboration that would last a lifetime.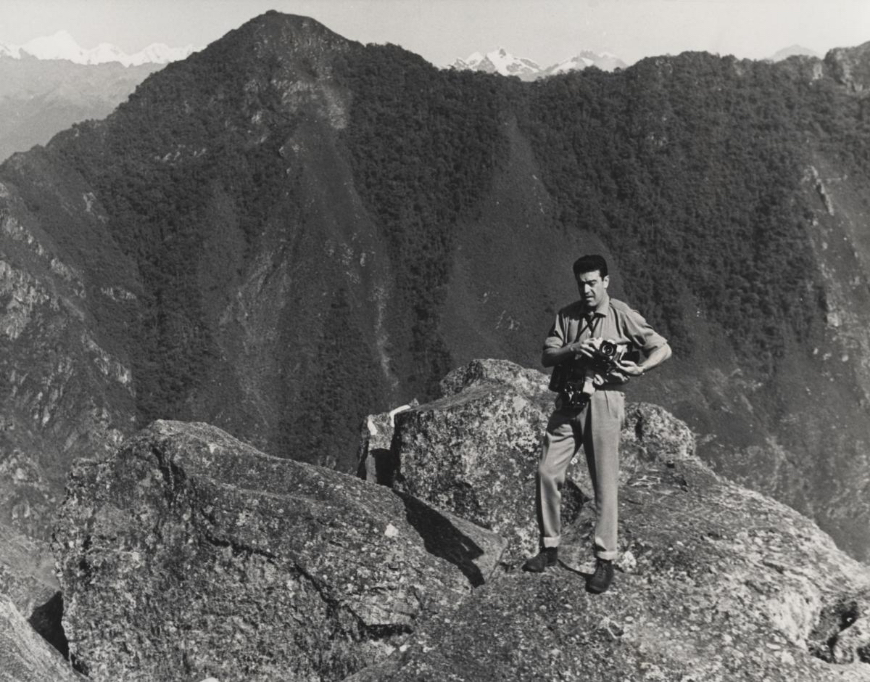 He did great work as a collector, creating the most extensive collection of non-European art in Catalonia, which subsequently became the Folch Foundation in 1975. He sponsored and paid for a number of expeditions. He and Serra visited the most remote places in the world: they planned the journeys together, while Serra took on the role of advisor in regard to objects and acquisitions. Folch took care of the photographic documentation of the trip; Margarita Corachán and Eudald Serra made the films. He also partly funded some of the Museu Etnològic de Barcelona's expeditions, and some of the objects acquired during his trips were lent to the museum, so that they eventually became part of its collection. In addition to the pieces he collected during his trips, he also acquired objects for his collection at the best international art galleries. The Folch Foundation promoted exhibitions and publications of specialised work on non-European art, some of which were written by Folch and Eudald Serra. For his contribution to culture, Barcelona City Council awarded him the Gold Medal for Scientific Merit and, in 1985, the Generalitat de Catalunya awarded him the Creu de Sant Jordi.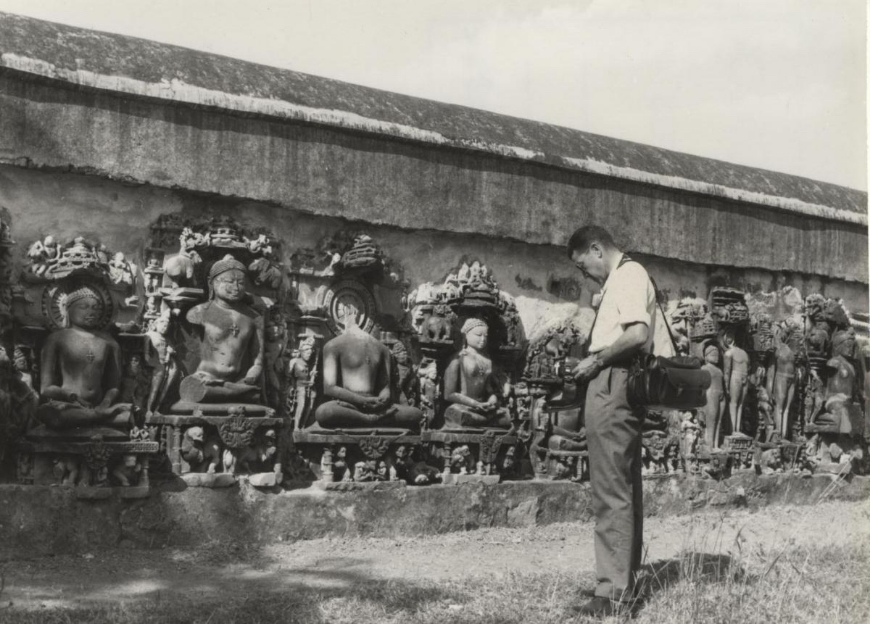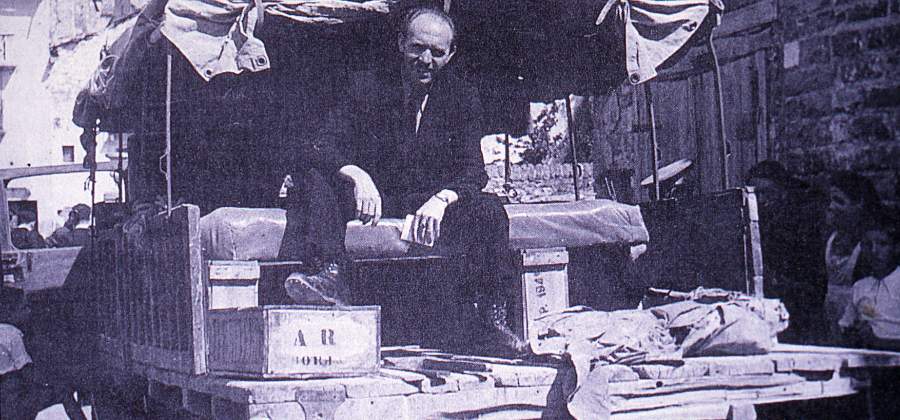 Ramon Violant. D4767.
Ramon Violant i Simorra
(Sarroca de Bellera, 1903 – Barcelona, 1956)
Ethnographer and museographer. Born into a humble Pyrenean family, he was the oldest of five children. He was a tailor by trade and it was his family and his self-teaching that got him interested in folklore and ethnology, independently from schools and, above all, dogmas.
Further information
Joan Amades carrying out field work. Fons Amades/Departament de Cultura de la Generalitat de Catalunya. CP20-1047.
Joan Amades i Gelats
(Barcelona, 1889 – Barcelona, 1959)
A well-known, renowned self-taught folklorist, he was a leading Catalan and international ethnologist. He explored many different areas, from festival imagery to oral tradition, including dances, rituals, cordel literature, clothing, trades, etc.
Further information