Shop
The Museu Etnològic i de Cultures del Món shop, located at the venue on Carrer Montcada, is designed to enable visitors to further explore what the museum has to offer, with a range of books and articles for all audiences.
The shop sells books related to the museum's themes, ranging from specialised bibliographies on anthropological matters to children's stories from both our own country and distant lands, the museum's own publications, handicrafts, jewellery, games and articles of all kinds related to anthropology, ethnology and cultures from all over the world. Items for adults and for children are also available.
If you are looking for different, interesting gifts, or if you wish to take away a souvenir of your visit to the museum, don't leave without visiting the shop.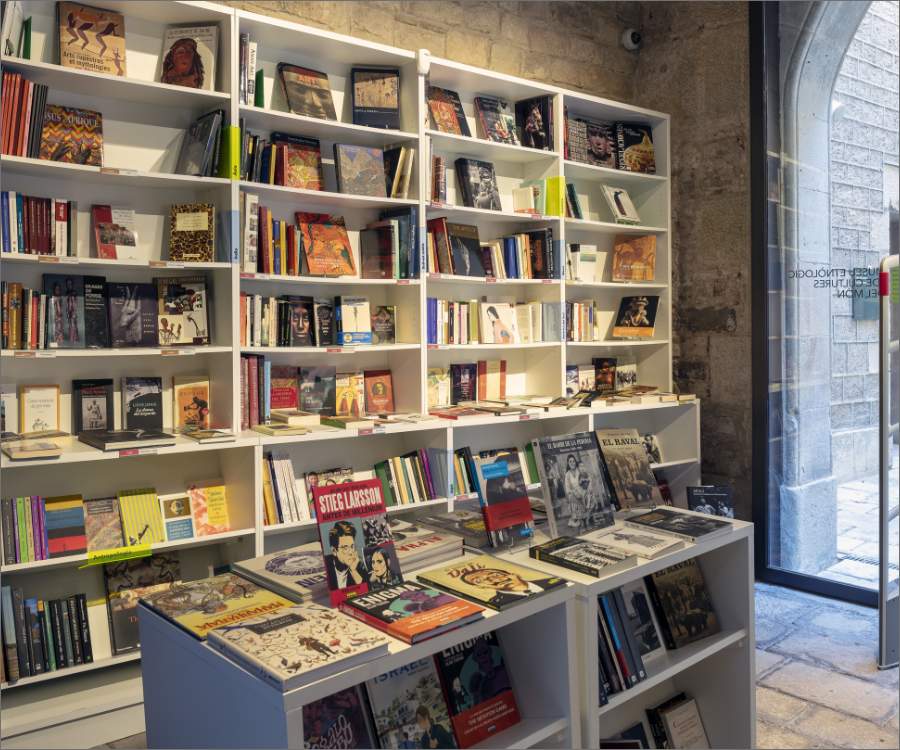 Opening times:
Tuesday to Saturday, 10 pm to 7 pm
Sunday and public holidays, 10 pm to 8 pm
Closed on Mondays (except public holidays)
Tel. +34 932 562 302