72nd Concert of the Clavé Choirs: "Camí del bicentenari" [On the Road to the Bicentenary]
Avinguda de la Catedral, 1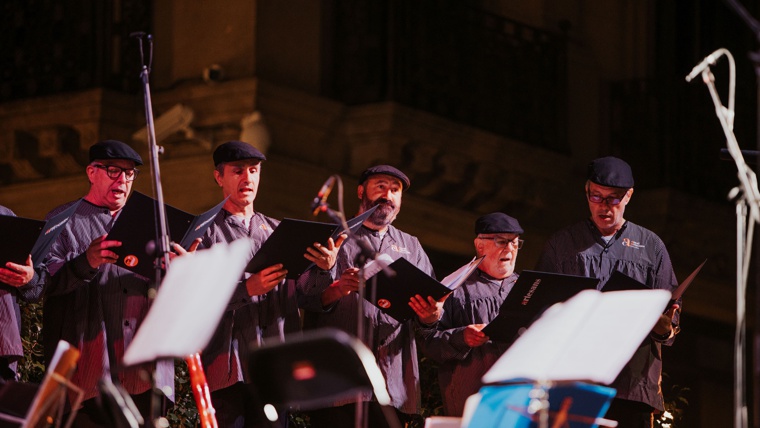 72nd Concert of the Clavé Choirs: "Camí del bicentenari"
Federació de Cors de Clavé
 The year 2024 will mark the 200th anniversary of the birth of Josep Anselm Clavé, founder of the choral movement in Catalonia, and as a warm up for the big celebration, the Federació de Cors de Clavé will be bringing you a concert as part of this year's La Mercè that is sure to whet appetites for the bicentenary concert.
Josep Anselm Clavé's (1824-1874) extensive work in creating choral societies throughout Catalonia is unparalleled in Spain or in neighbouring countries. Poet, composer and politician, Clavé succeeded in bringing music and culture to a working class to which access was denied. In this sense, he was a revolutionary artist who contributed to social progress through art and music.
Clavé's first choral society was founded in the mid-19th century, and at the beginning of the 21st century the federation of choirs that pays tribute to him received the Creu de Sant Jordi in 2000, and, a year later the Medal of Honour from Barcelona City Council. Bruno Nájera, the federation's president, will be conducting the concert with the very same baton used by the master himself, reserved for the big occasions.
The 72nd Concert of the Clavé Choirs: Camí del bicentenari promises both virtuosity and excitement.
Avinguda de la Catedral, 1
Ciutat Vella
el Barri Gòtic
08002 Barcelona