August Panyella. Expedition to Equatorial Guinea in 1957.
August Panyella i Gómez
Barcelona, 1921 – Barcelona, 1999
A historian and ethnologist, was the first director and promoter of the Museu Etnològic de Barcelona. He had a scholarship with the Museu Arqueològic de Barcelona, he collaborated with the Rodrigo Caro Archaeological Institute at the CSIC and he was assistant to the Sociology Chair at the University of Barcelona, directed by Dr. Carreras i Artau. In 1948, he took part in the Institute of African Studies' expedition to Equatorial Guinea, led by Dr. Santiago Alcobé. He acted as the secretary and was in charge of the Ethnology section, with the mission of acquiring objects for the planned Museu d'Àfrica and popular musical instruments for the Museu de la Música, which had been inaugurated two years earlier through the efforts of Carreras i Artau.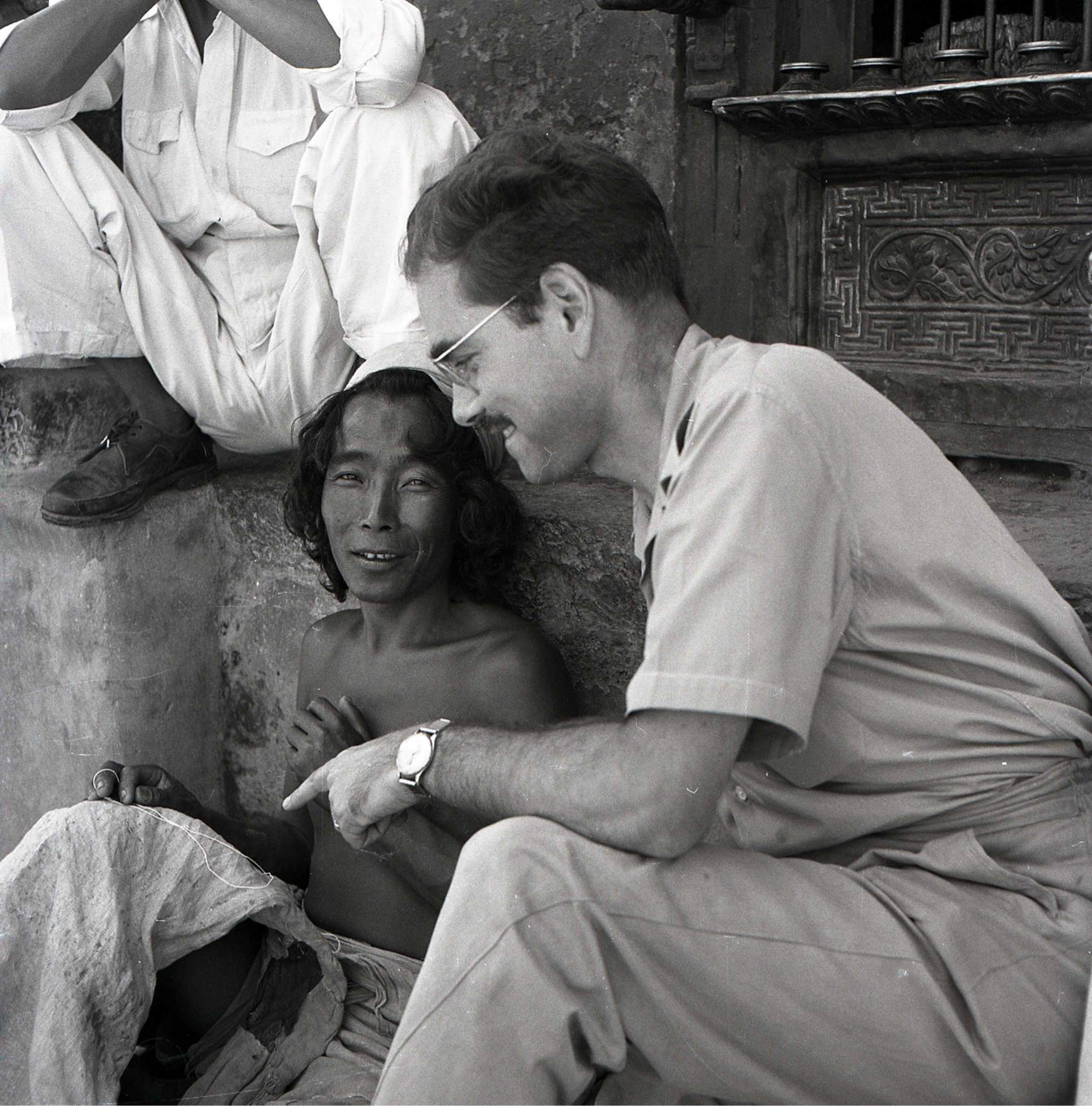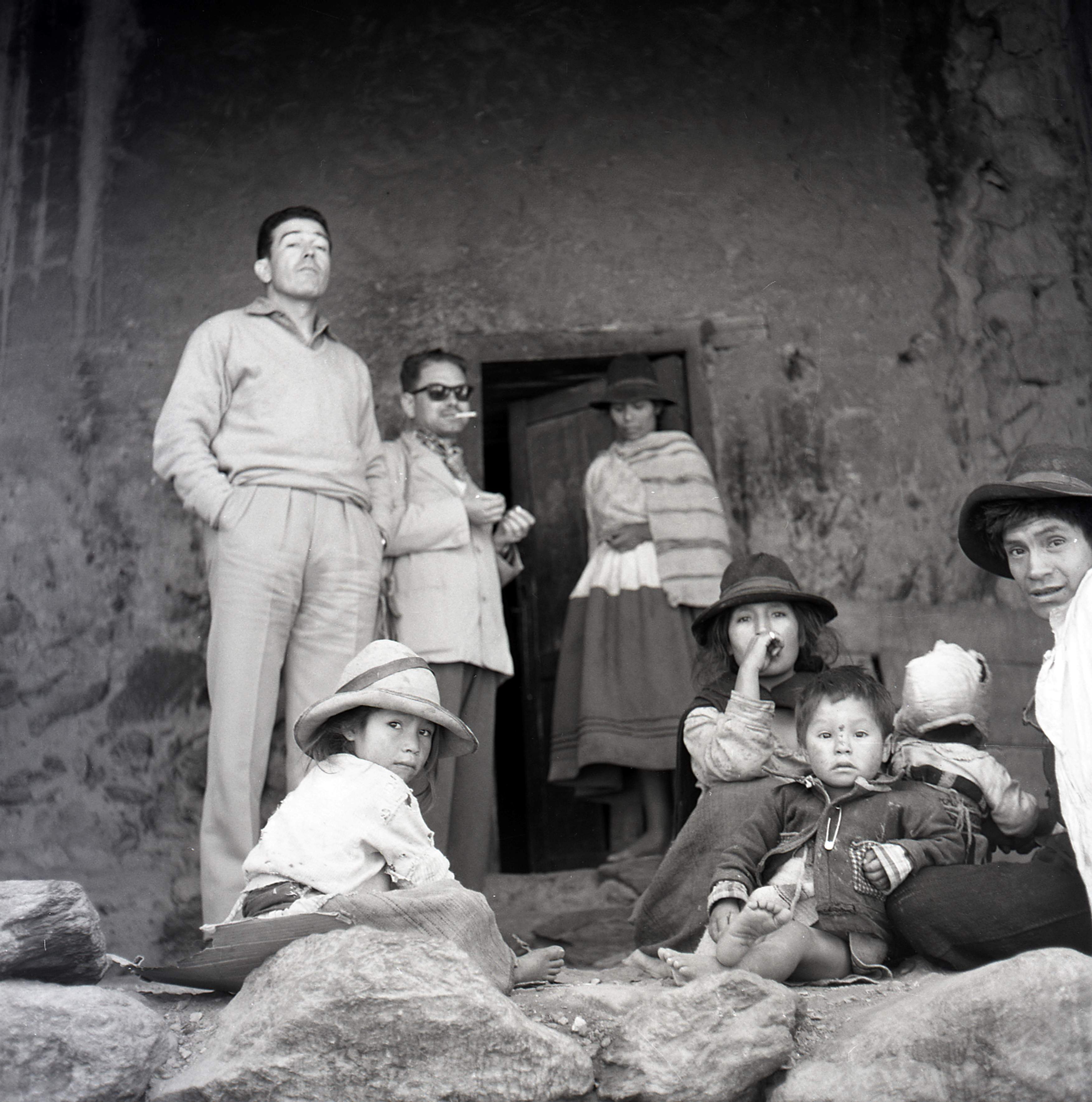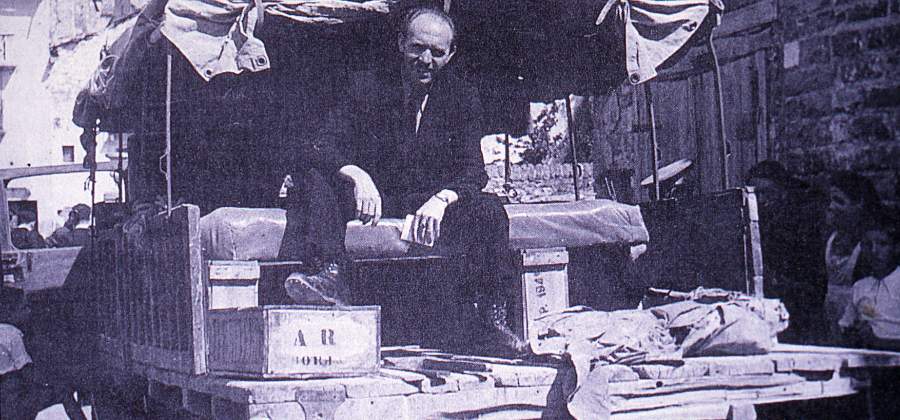 Ramon Violant. D4767.
Ramon Violant i Simorra
(Sarroca de Bellera, 1903 – Barcelona, 1956)
Ethnographer and museographer. Born into a humble Pyrenean family, he was the oldest of five children. He was a tailor by trade and it was his family and his self-teaching that got him interested in folklore and ethnology, independently from schools and, above all, dogmas.
Further information
Albert Folch on a totora boat. Expedition to Peru in 1963.
Albert Folch Rusiñol
(Barcelona, 1922 – Barcelona, 1988)
Was a chemist and businessman. He took a liking to ethnology while he was doing his military service in the Canary Islands, as he often travelled to Africa in order to carry out cooperation work in a drinking-water plant in the Sahara. He inherited his taste and passion for collecting from his father, Joaquim Folch i Girona, an eminent mineralogy collector.
Further information