Eudald Serra. Eudald Serra's trip to Japan in 1957.
Eudald Serra i Güell
Barcelona, 1911 – Barcelona, 2002
Sculptor and ethnologist. A renowned surrealist sculptor, he was part of the pre-war Catalan artistic avant-garde, with the ADLAN group (Friends of Art Nouveau). He studied at the Escola d'Arts i Oficis Llotja, where he was a student of Ángel Ferrant. In 1935, he went to Japan, where he became involved in ceramics, through Hamada Shoji, and he staged a number of exhibitions which won various awards. He lived there until 1948. His interest in other cultures began during his trip to the island of Hokkaido in 1947, in the service of the United States army, during which he modelled busts of the original inhabitants of the land, an activity which he defined as "plastic anthropology" and which was a constant in all of his journeys. in 1949, back in Barcelona, he came into contact with August Panyella and began his collaboration with the museum. He later met Albert Folch. They formed a close friendship.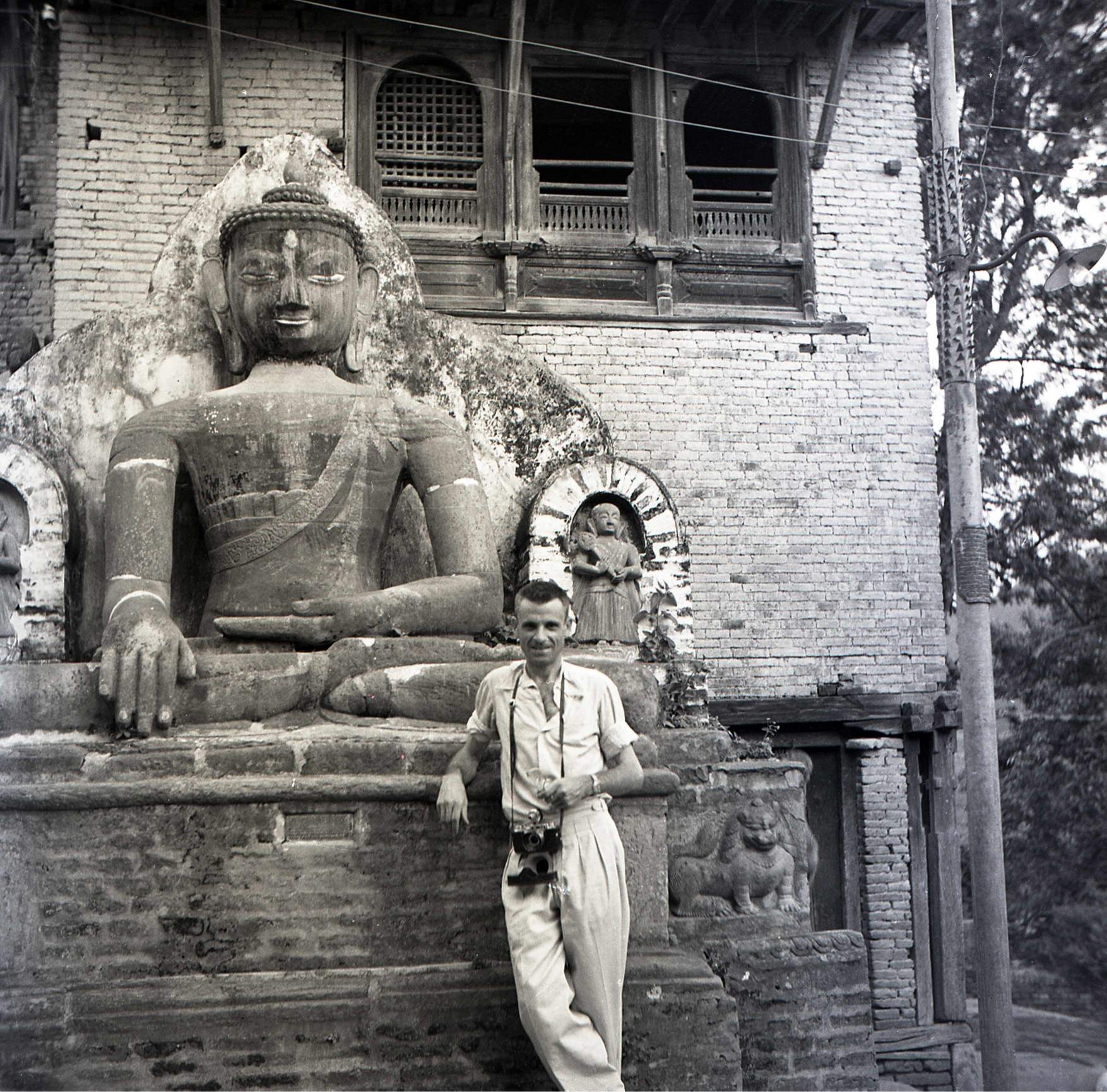 Serra worked with the ceramicist Llorenç Artigas, he was part of the Escola d'Altamira avant-garde group and he won the Sculpture Award at the Hispano-American Art Biennial in 1952. His work can be seen in various public spaces in Barcelona and in a number of museums, as well as on the façade of the Museu Etnològic de Barcelona building. Serra was also a teacher, a profession he left on becoming the curator of Albert Folch's collections.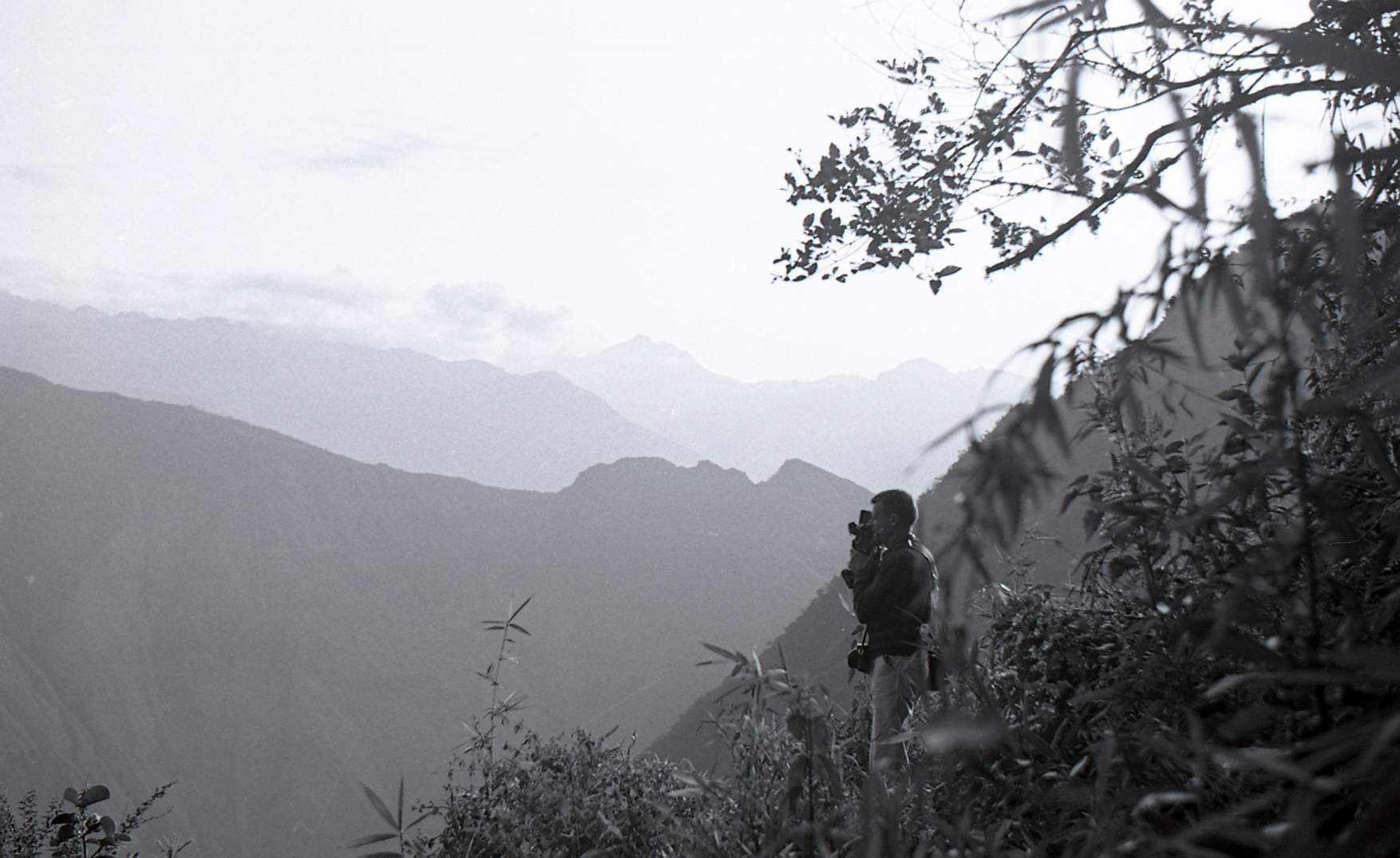 He collaborated with the museum, taking part in various expeditions with August Panyella, and making several exploratory trips alone to prepare future expeditions, during which he acquired objects for the museum on behalf of the City Council. He made other expeditions in the company of Panyella and Albert Folch, or sometimes only with the latter. In the case of the expeditions financed by Folch, he was in charge of preparations and planning: he made the preliminary explorations, travelled beforehand to the various destinations and carried out the selection and purchasing of the objects. His interest in the objects was motivated by something other than strictly anthropological or ethnographic reasons, and always began from the perspective of plastic experience. He published various works, some with Folch. On the death of Albert Folch, he was named director of the Folch Foundation.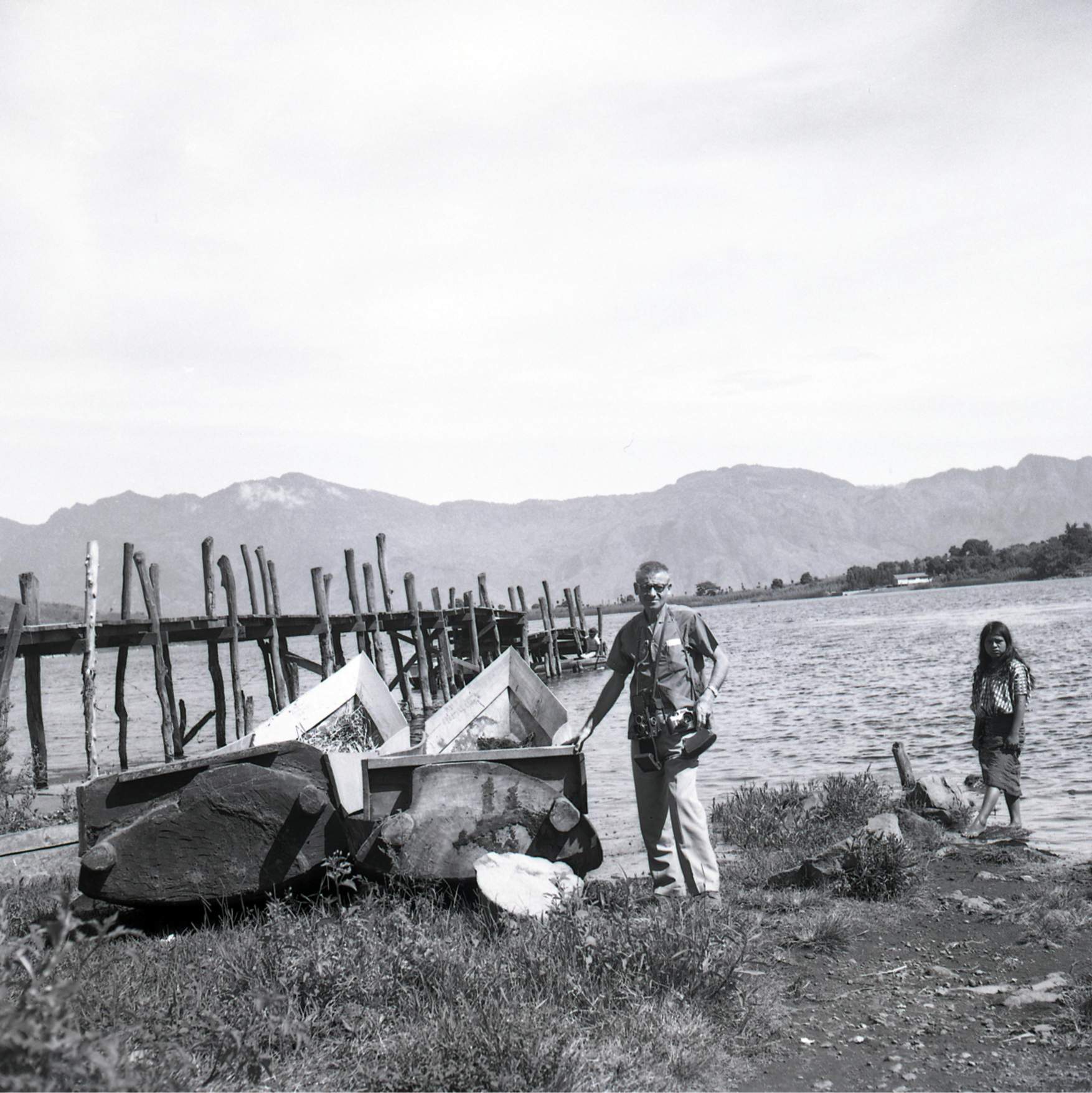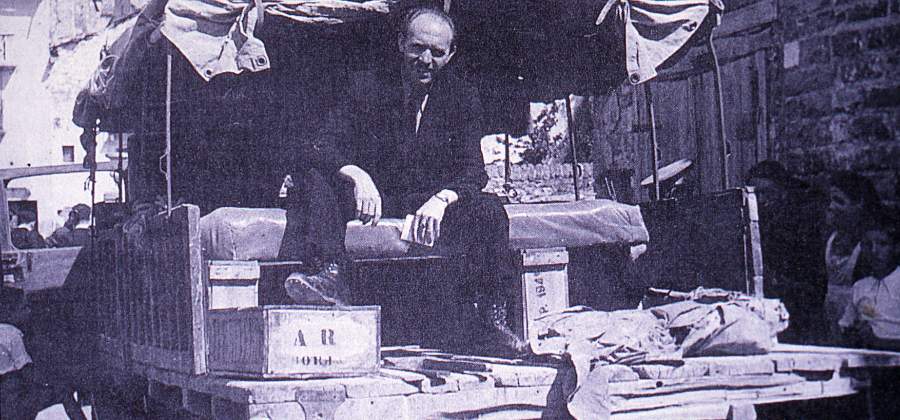 Ramon Violant. D4767.
Ramon Violant i Simorra
(Sarroca de Bellera, 1903 – Barcelona, 1956)
Ethnographer and museographer. Born into a humble Pyrenean family, he was the oldest of five children. He was a tailor by trade and it was his family and his self-teaching that got him interested in folklore and ethnology, independently from schools and, above all, dogmas.
Further information
Albert Folch on a totora boat. Expedition to Peru in 1963.
Albert Folch Rusiñol
(Barcelona, 1922 – Barcelona, 1988)
Was a chemist and businessman. He took a liking to ethnology while he was doing his military service in the Canary Islands, as he often travelled to Africa in order to carry out cooperation work in a drinking-water plant in the Sahara. He inherited his taste and passion for collecting from his father, Joaquim Folch i Girona, an eminent mineralogy collector.
Further information