Avinguda de la Catedral, 1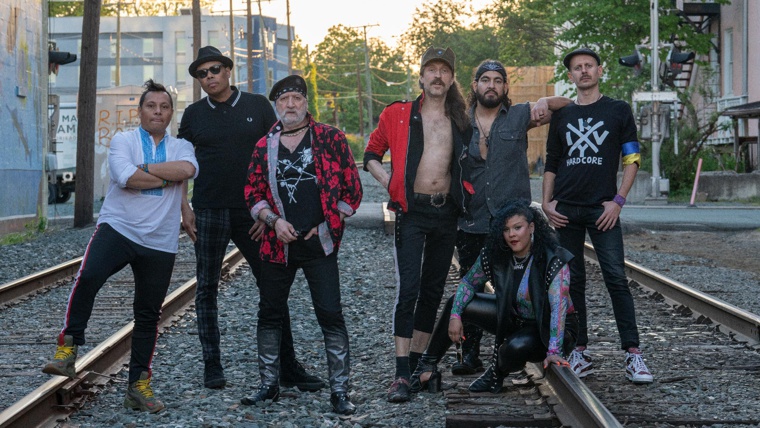 Gogol Bordello
Kyiv
Gypsy Rock / Punk / World Music
Wild live performances and a sound inspired by gypsy music. These are the most characteristic traits of Gogol Bordello, a gypsy punk group formed twenty-five years ago in the Lower East Side of Manhattan, a neighbourhood traditionally made up of immigrants and families of humble origins. Most of the band's members are actually of Eastern European origin –for instance the singer and leading figure Eugene Hütz is Ukrainian– and they conserve the rhythms and sounds of their countries of origin. This means the instruments they use in their songs includes the accordion and the violin.
Hütz, a member of the group from the outset, cites Jimi Hendrix, Manu Chao, Parliament-Funkadelic and The Clash as the group's musical influences, with a style that breaks from post-modern aesthetics in the direction of an optimistic communal movement, with real energy. Gogol Bordello's concerts are hectic and spontaneous, meaning they are also provocative. They say they combine gypsy sounds with cabaret and punk, as this is what they know and feel.
Gogol Bordello are freedom, zeal and struggle, as demonstrated in Teroborona, a tribute to the civil forces defending Ukraine from the Russian invasion. Get ready for a powerful release of energy at La Mercè!
Avinguda de la Catedral, 1
Ciutat Vella
el Barri Gòtic
08002 Barcelona