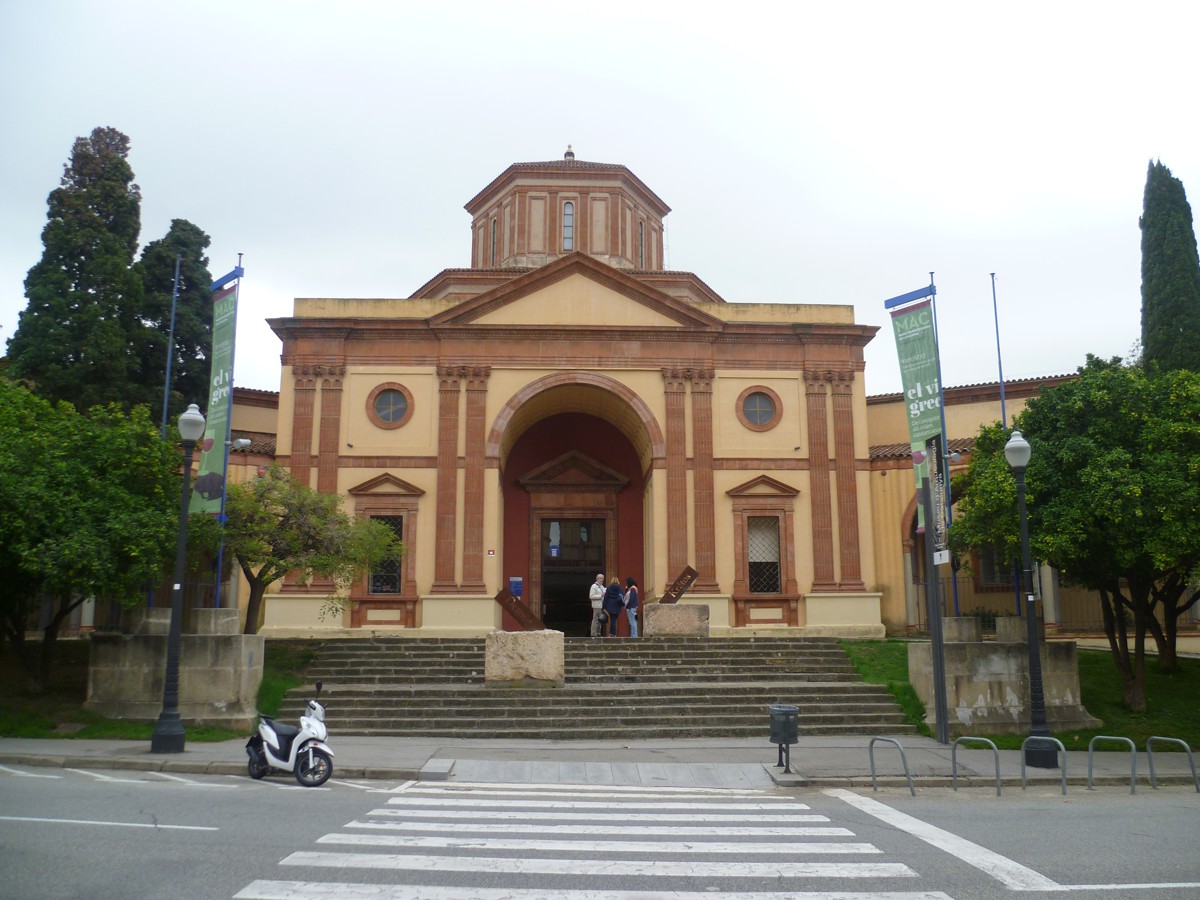 The museum's main centre in Barcelona is housed in the old Palace of Graphic Arts, which was built on Montjuïc for the International Exposition of 1929. Ordered chronologically and geographically, the collections offer a journey from the beginnings of mankind to the medieval period and provide information on cultures from the rest of the Iberian peninsula and the Mediterranean region.
A palace on Montjuïc
The Catalan government founded the new Archaeological Museum of Catalonia in 1932, under the Second Republic, in the building that houses it now, the Palace of Graphic Arts, a Renaissance-inspired pavilion from the International Exposition of 1929. This is a relaxing and welcoming space, where the architecture of the old palace has been respected. It is on Montjuïc, one of Barcelona's main green areas.
Guided tours and workshops
The museum conserves the Parc de la Ciutadella Museum's archaeological collections, the Santa Àgata lapidary collection and numerous other collections from various sources. It has a permanent exhibition of a selection of the best archaeological items found in Catalonia, exquisitely displayed to present the country's oldest history.
Translator of
:
Address:

Passeig de Santa Madrona, 39*41

District:

Sants-Montjuïc

Neighborhood:

el Poble-sec

City:

Barcelona
Accessible for people with physical disabilities
Titularitat:

Public center
Schedule
Days
Hours
Preus

De dimarts a dissabtes
excepte 24 de desembre
31 de desembre

de 09:30 h a 19:00 h

Entrada general: 6 €




Reduïda: 4 €

- 65 anys o més

- pensionistes

- titulars del Carnet Jove

- carnet d'estudiant internacional

- posseïdors del carnet de família nombrosa o monoparental

- grups no turístics de mes de 10 persones




Gratuït:

- menors 16 anys

- persones aturades

- persones amb certificat de discapacitat

- membres de l'ICOM o l'ICOMOS

- membres de la SCA

(Soc. Catalana Arqueologia)

- membres de l'AMC

(Ass. Museòlegs Catalunya)

- personal docent

- 12 de febrer (Santa Eulàlia)

- 23 d'abril (Sant Jordi)

- 18 de maig (Dia Internacional dels Museus)

- 11 de setembre (La Diada)

- 24 de setembre (La Mercé)

- primer diumenge de cada mes

Arqueoticket: 14.5 €.

diumenges i festius
i 24 de desembre
31 de desembre
excepte 25 de desembre
26 de desembre
1 de gener

de 10:00 h a 14:30 h

La Nit dels Museus 2022:

14 de maig

de 19.00 h a 01.00 h

Entrada Gratuïta