Parks in which to wander
Lose yourself in the city's most emblematic parks and marvel at their magic.
Horta's Labyrinth Park
Step into the Horta Labyrinth Park, the oldest garden preserved by the city.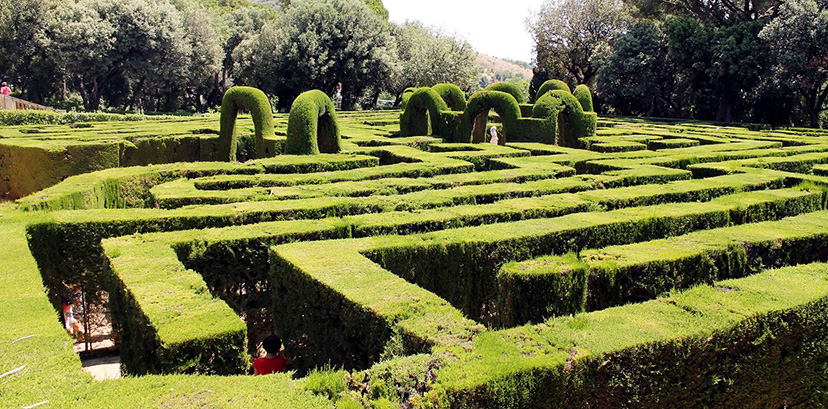 Parc de la Ciutadella
Take a boat ride or stroll among the sculptures of this quintessential Barcelona green area.
The Laribal Gardens
Terraces, pathways and tiny squares sculpt these Montjuïc gardens.
Serra de Collserola Natural Park
A magnificent massif with more than 8,000 hectares of natural park at your feet.
Parc de Montjuïc
A giant green lung with emblematic spaces like the Olympic Ring and the Botanical Garden.
You may also be interested in...
Blogoteca Parcs i jardins EN
The blog centre
Want to know what else is on the Internet? We have compiled a collection of websites and blogs to help you make the most of the city.
Interactive map showing trees in the streets of Barcelona. [Ca]