Bell ringing for the annual festival
Parròquia de Santa Maria del Pi - Basílica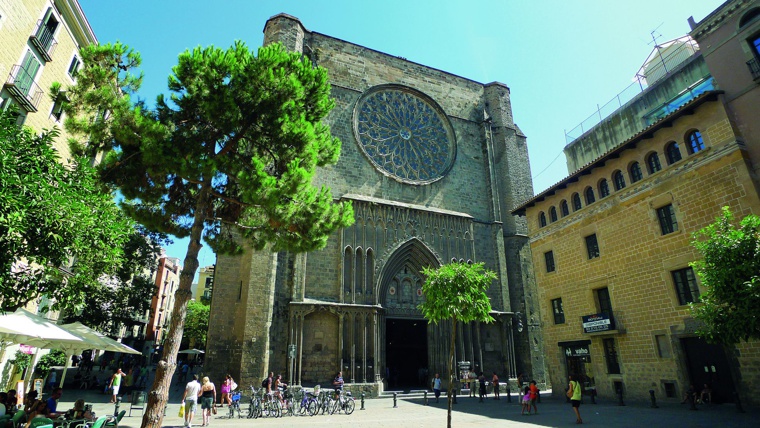 Bell ringing for the annual festival
Antònia, Andreua, Maria, Vicenta (or Esquella Gran), Josepa (or Esquella Xica) and Esquirol: these are the names of the bells currently in Santa Maria del Pi, a set of bells with a long history (they appear in inventories from 1508) which will ring on the afternoon of 22 September to announce that Barcelona's annual festival is about to begin.
The Bell ringing for the annual festival will echo throughout the Gothic Quarter thanks to an initiative of the Friends of the Pi Belfry Association, which has restored the traditional ringing of the bells (the traditional Catalan hand-pulled boga bell) with the goal of giving the city back a part of its vanished intangible heritage.
As a set, the bells of the basilica of Santa Maria del Pi are considered the most important ones in the city because of both their age and the amount and quality of their bronze. There are other churches with older bells, but not all of them are operating, and others that are part of smaller and less impressive carillons. That's why the bells of Santa Maria del Pi are chosen to welcome La Mercè. A well-earned privilege. 
Pl Pi, 7
Ciutat Vella
el Barri Gòtic
08002 Barcelona