Mornings with 'graller' musicians.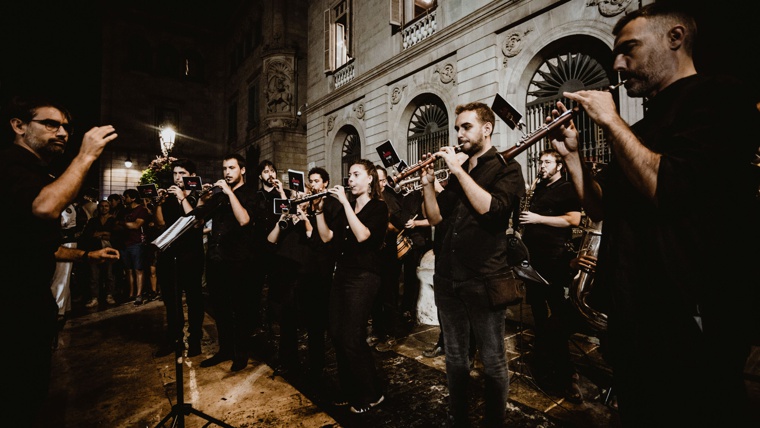 Mornings with 'graller' musicians.
Plaça de Sant Jaume is the arrival point for the Matinades de grallers, the procession for La Mercè which is held earliest in the morning. This is actually the activity which opens the festival morning, the Matí de festa major, with a series of highly symbolic performances and a huge festive importance.
The groups taking part in this activity, known as the Matinades de grallers, are mainly the graller musicians from giant groups, human towers groups, falcon acrobatic display groups and festive figure groups from all over the city, although the session is open to all graller players and drummers from various popular and traditional culture groups from the city or from other towns and cities invited for the festivities. Once in Pl. Sant Jaume, and all around the route, they will be performing the traditional Toc de Matinades, an early morning musical wake-up call typical of any local festival.
The Matí de festa major, along with the festival procession, is the activity with the longest-standing and most firmly rooted tradition in the festivities for La Mercè. Graller pipers, trabucaires, giants and bighead figures, the popular entourage and human towers will all be encouraging members of the public to turn out on the morning of 24 September to celebrate the most traditional of festival days.
Pl Sant Jaume, 1
Ciutat Vella
el Barri Gòtic
08002 Barcelona