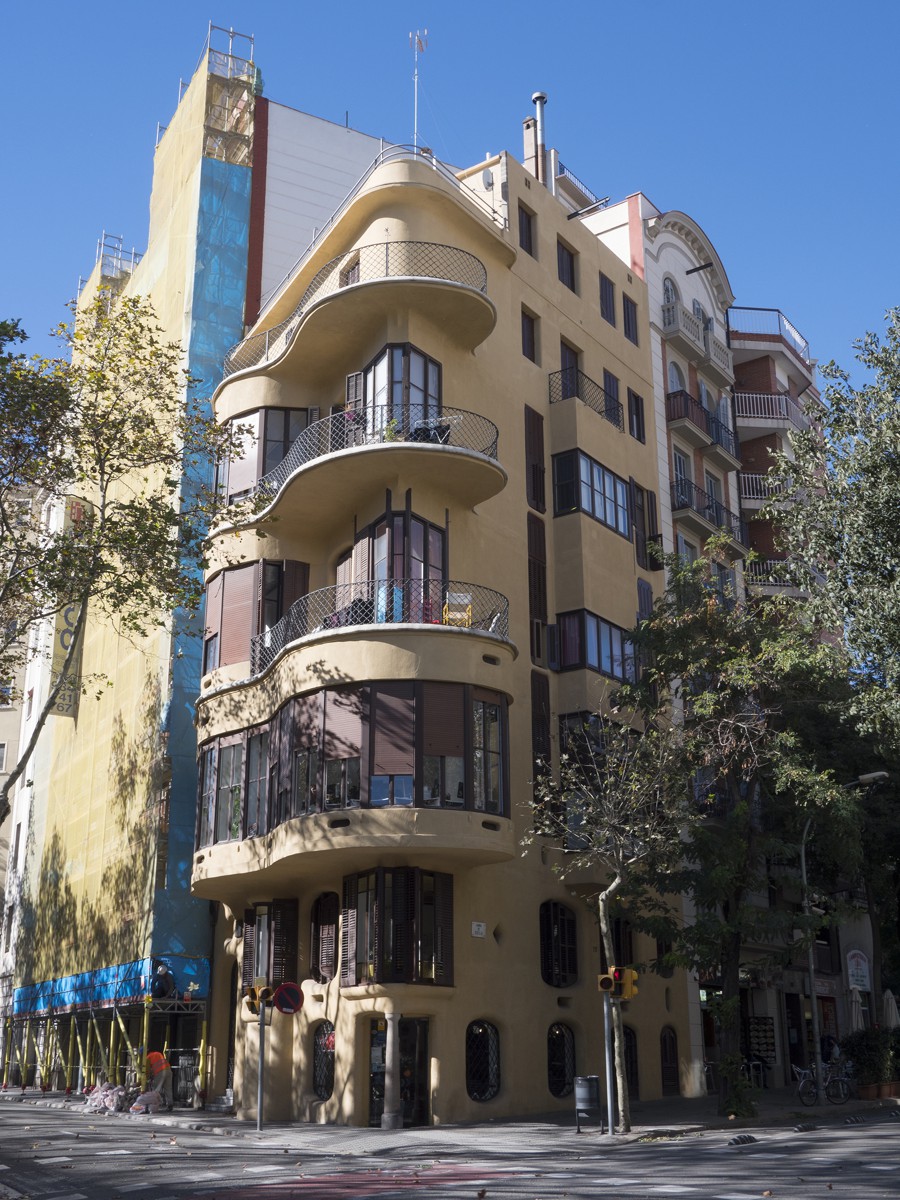 Commissioned by the contractor Evelí Planells, Casa Planells is notable for the way it makes the most of the available space: 120-square-metre maisonettes were built on an 80-square-metre site thanks to the good use made of rounded forms. The facade was remodelled in 2012 and the structure is now highlighted by a gleaming, vivid yellow surface.
The end of an era
Casa Planells was built by the architect Josep Maria Jujol between 1923 and 1924. Its windy structure brings to mind the Modernista style. In fact, it is considered to be the last building designed in this style in Barcelona.
It stands on Avinguda de la Diagonal and was commissioned by the contractor Evelí Planells, whose relationship with the architect stemmed from earlier works.
Creating the impossible
A lot was written about it because it was built on a very small site, just 80m 2, but Josep Maria Jujol had the brilliant idea of making 120-square-metre maisonettes by playing with two floors, simple materials and rounded forms.
The interior also has some striking features, notably the staircase design and the wrought-iron bannister, as well as the main column and the mosaics. Casa Planells was refurbished in 2012 and the facade was painted, applying silicates to the yellow to give it a more modern look.
Translator of
:
Address:

Av Diagonal, 0332

District:

Eixample

Neighborhood:

la Sagrada Família

City:

Barcelona