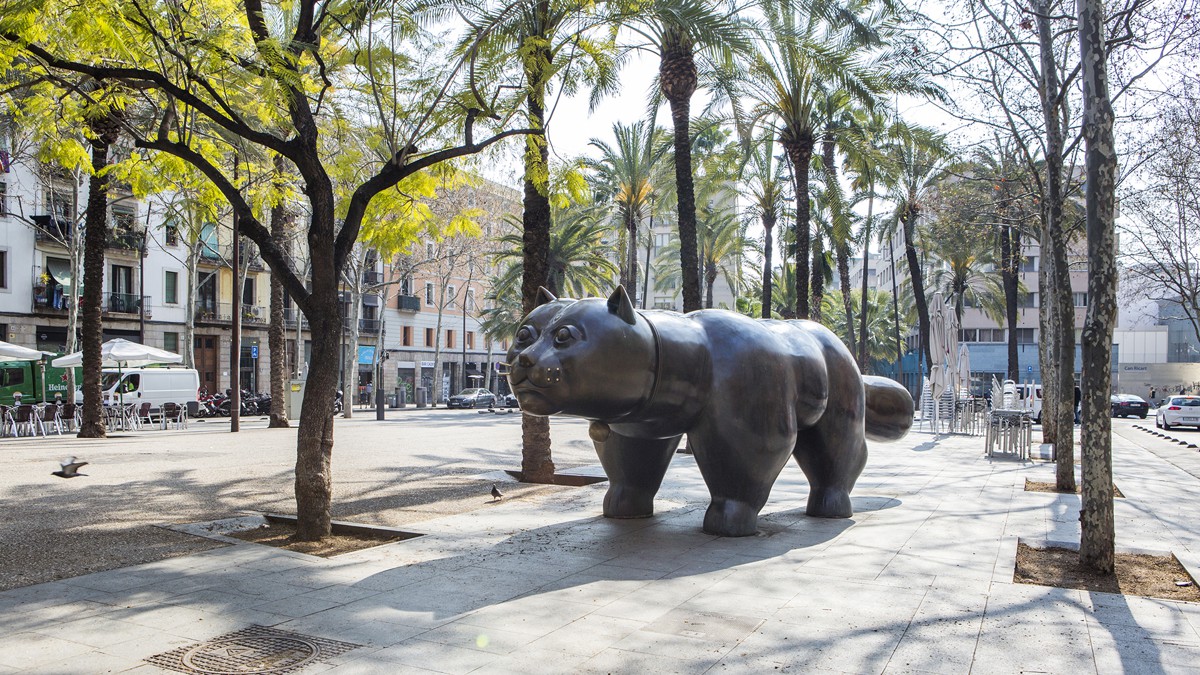 The vibrant Rambla del Raval is a good reflection of the people living in the Raval neighbourhood: a stroll along it gives you a glimpse of the diversity of people residing there. Opened towards the end of the 20th century, this great artery through the neighbourhood from C/ l'Hospital to Sant Pau has gentrified what was once the old red light district and one of the poorest and dilapidated areas of old Barcelona.
A Rambla for the people
Lined by palms – one of the most distinctive trees in Barcelona and with benches on both sides – the Rambla del Raval is a great place for escaping the hustle and bustle of the neighbourhood's inner side-streets and contemplating the coming and going of the people who pass by there every day. And that is because the promenade is never short of activity, not even at night, when its cafes and restaurants are packed with customers treated to a good selection of local and international cuisine . The Rambla del Raval is the home to local activities: lots of cultural activities are organised there, especially during the months of good weather. An example is the Raval Open Market, an urban-designer trade fair for finding unusual items made with heaps of imagination and creativity. The market is held during the summer weekends.
Botero's Cat
The Colombian sculptor Fernando Botero created this enormous and very original bronze sculpture of a cat that welcomes people to the Rambla del Raval from C/ Sant Pau.
Translator of
:
Address:

Rbla Raval, 12

District:

Ciutat Vella

Neighborhood:

el Raval

City:

Barcelona
Espai reservat per a persones amb mobilitat reduïda - concerts
Zona del control de so situat a 20 metres davant de l'escenari.
Accés per la Rambla del Raval