'Itineràncies: La Dona Ocell + La DJ' [Itinerancies: The Bird Woman and the DJ] show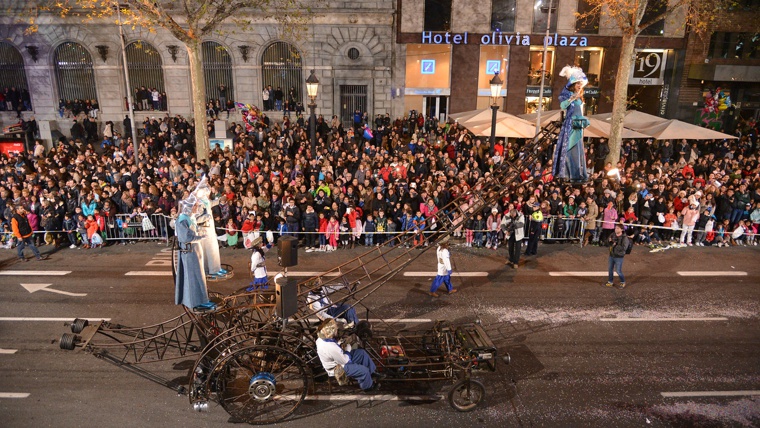 ITINERÀNCIES: LA DONA OCELL + LA DJ [ITINERANCES: THE BIRD WOMAN + THE DJ]
Antigua i Barbuda
Catalonia
Theatre of Machines
All audiences
A five and a half metre-high mechanical pole, will carry the hostess of the scheduled shows in Joan Miró Park to as many stages as possible. She is a proper hostess, the Bird Woman, who will enliven the audience in her engaging way.
A DJ who spins while riding a motorcycle? You may think that would be impossible acrobatics, but Antigua i Barbuda makes it happen. Their DJ will make a musical tour around Joan Miró Park to encourage the people milling about to move around the different stages where the activities are taking place. Every day from Saturday to Monday, this figure will play music twice, at the opening and closing of the day, alongside The Ballerina and without getting off the motorcycle! The DJ will inspire us to move, and maybe even to dance, because the entire programming at the park is part of one huge show, the latest spin by Antigua i Barbuda, who will enlist everyone to help celebrate their twentieth anniversary.
As is common in the company's performances, original music by Pia Nielsen will be playing to add a contemporary touch to structures that seem to come from the past, like the Bird Woman.
Carrer d'Aragó, 2
Eixample
la Nova Esquerra de l'Eixample
08015 Barcelona