Mònica Lucchetti, presenter of the MAC in Parc de Joan Miró
sat 23 · 12:00

sun 24 · 12:00

mon 25 · 12:00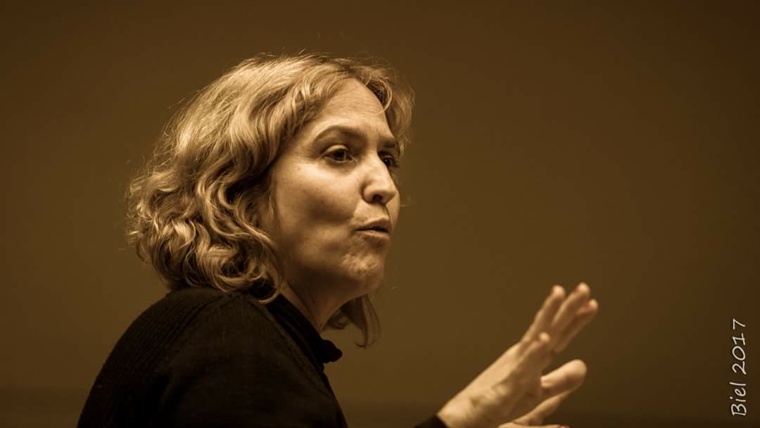 Mònica Lucchetti
Presenter of the MAC in Parc de Joan Miró
The MAC venues have deluxe presenters so you don't miss any of the shows or installations on offer. In Parc de Joan Miró, this year showcasing the prodigious machines of Antigua and Barbuda, the tender and absurd humour of Leandre Clown or Carlo Mô, or the rhythms of a puppet DJ who will be storming through a selection of hip hop, funk and reggae numbers, the presenter will be Mònica Lucchetti, actress, director and performing arts teacher. A multi-talented artist who will be accompanying us in this park full of surprises.
One thing's for sure, lots of people will have seen her at the cinema, at the theatre or on TV, and now you'll be able to meet her in the flesh as you wander round the park, so as not to miss any of the action. With a degree in Dramatic Art from the Institut del Teatre, Mònica will encourage you to enjoy the inclusive theatre of Farrés Brodas or the dance performed on stage by UNAiUNA, Elelei Dance Theatre Company, Ambae Company or the Compagnie Wurst.
The stages of Parc de Joan Miró will feature one other artist: a master of ceremonies who will complete the extraordinary line-up for MAC in the park.
Carrer d'Aragó, 2
Eixample
la Nova Esquerra de l'Eixample
08015 Barcelona