Show "Peppo Monk and The Circus"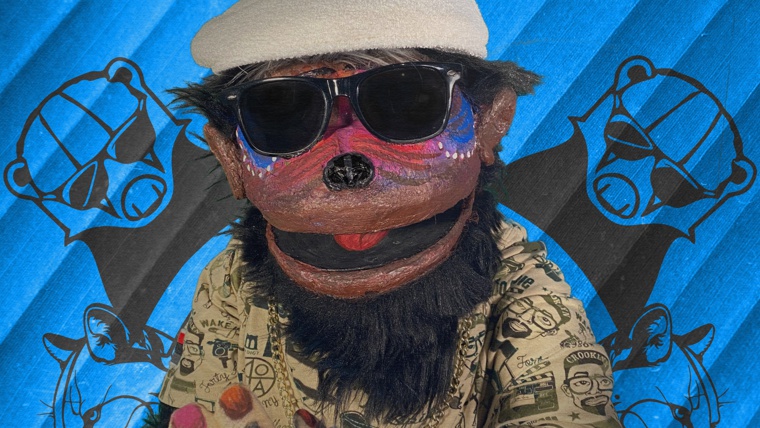 Espai Llac
Peppo Monk and The Circus
Puppetmastaz
Germany
Puppet DJ
For all audiences
Everyone knows the story of the musicians of Bremen: a rooster, a dog, a cat and a donkey who decide to form a musical group to earn their living. Also from Germany, are the animals of Puppetmastaz: Berlin is the home of this hip hop band who for three decades have been punching out rap, funk and electronica numbers at venues and parks around the world. Wizard the Lizard, Spuggles the Bunny and Panic the Pig are some of the artists in the troop; at the MAC, it will be Peppo Monk, the baboon that leads the troop, who'll be performing.
Peppo Monk and The Circus has the spirit of the Muppet Show and the Beastie Boys; it mixes hip hop, reggae, trip pop, funk and garage, among other rhythms and styles, and combines the experience and joy of Puppetmastaz with theatrical elements that make their show one big party for family audiences. Some thirty puppets with rhythm in their bones make up this playful, musical project, from a bat to a bull, a frog, a fish, a fly, a rabbit and a mole, and Mr. Maloke, always at the head of the band.
The world's leading group of puppets has released an impressive ten albums, and they certainly have no plans to retire yet... With almost thirty years of great music under their belts, Puppetmastaz are in great form!
Duration: 1 hour.
Carrer d'Aragó, 2
Eixample
la Nova Esquerra de l'Eixample
08015 Barcelona